Friday 13th May 2022 | 8.00am - 1.30pm | Titanic Belfast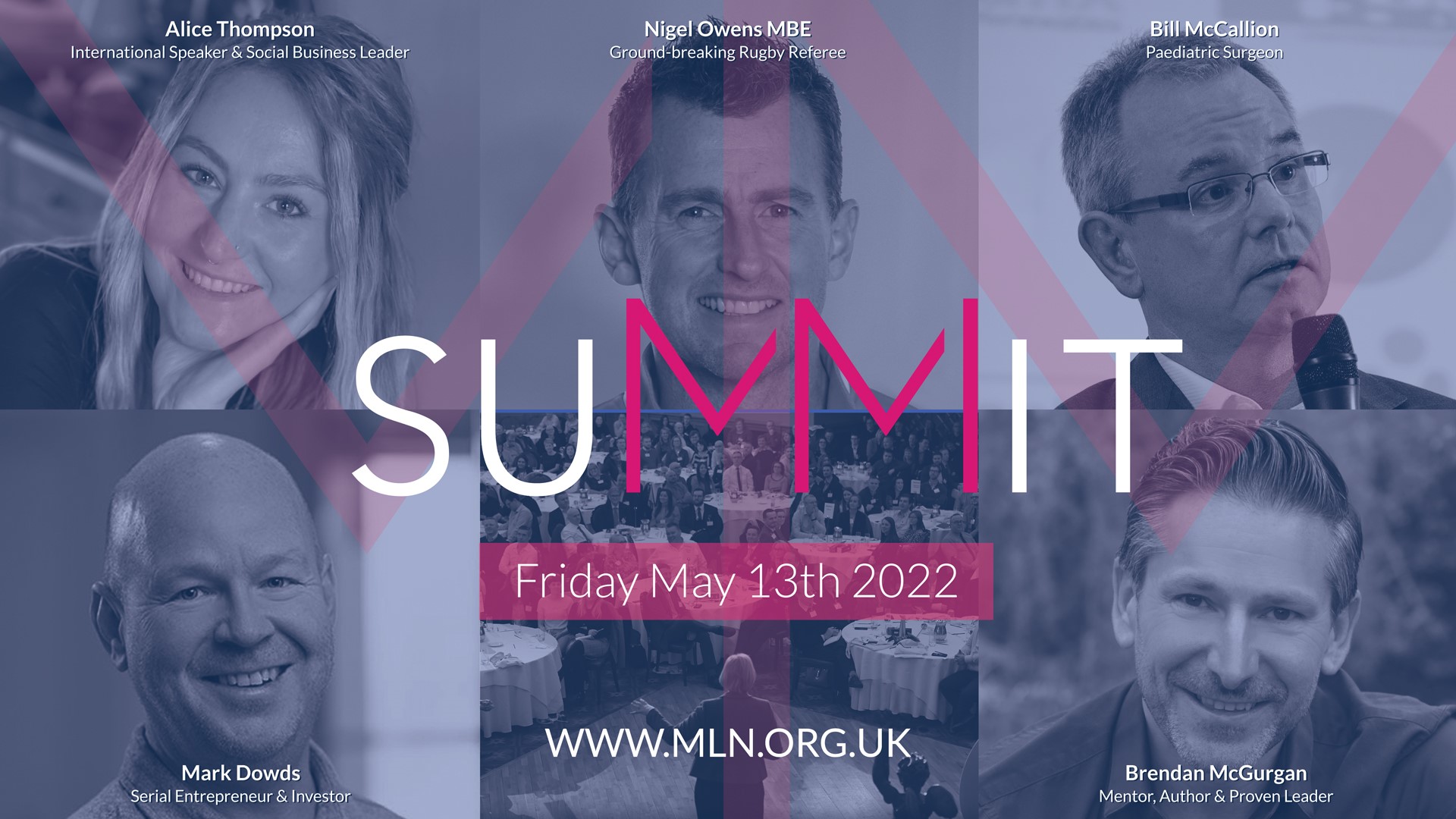 Booking Details:
Book a subsidised seat at £95+vat (RRP £245+vat)
Book a table of 8 for £760+vat
Book an exhibition table at £895+vat
Additional Speakers TBC
Book Now
Meet the 2022 speakers...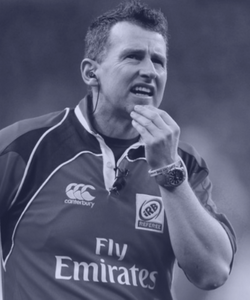 Nigel Owens MBE


Ground-breaking Rugby Referee
Undoubtedly one of the finest referees that the game of rugby has ever seen, Nigel Owens has taken charge of some of the biggest fixtures in world sport with global audiences running into the millions. He has refereed some 100 test matches including the 2015 Rugby World Cup Final. He is recognised globally for his levelled decision-making, reliable leadership, effective communication and ability to remain calm under pressure. Nigel has been invited to speak to some of the most successful organisations on the planet and what sets him apart is that he speaks openly and emotively about challenging times within his own life and how the support of others has helped him through them. Awarded an MBE for services to sport, Nigel is now a highly sought-after speaker, a diversity and mental health ambassador, and a cattle farmer in his native Wales.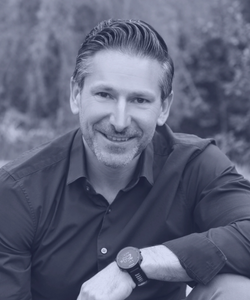 Brendan McGurgan


Mentor, Author & Proven Leader
Brendan is the Co-Founder of Simple Scaling Ltd, a business which inspires and enables ambitious leaders of SMEs to Scale with Purpose. Prior to that he spent 12 years as Group MD of CDE Global. During his tenure, CDE scaled profitably (from 15 people) to have offices in six continents employing almost 700 people across the world and 25X revenue growth,  becoming number one in their industry. During this time Brendan was named Director of the Year at the prestigious UK-wide Institute of Directors Awards. Now an author and international speaker, Brendan fully engages, educates and inspires his audience to challenge their current way of thinking and their status quo – stimulating a positive environment for change and new perspectives. A qualified Wim Hof Instructor, Brendan is passionate about self-leadership and mentors leaders across the globe in 'personal scale up'.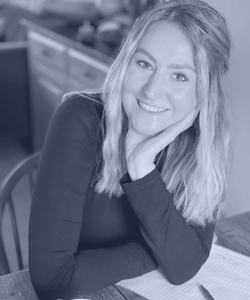 Alice Thompson


International Speaker, Purpose Coach & Social Business Leader
An unpaid internship resulted in Alice co-founding Social Bite, a café designed to employ and feed the homeless community. Fast forward nine years and Social Bite now has nine outlets, 100+ employees and has been visited and supported by the likes of George Clooney, the Duchess of Cambridge, Bill Clinton, Leonardo DiCaprio and Meghan Markle. Alice was also pivotal in the establishment of 'The World's Big Sleepout' which took place in 52 cities across the globe. The events saw 60,000 people sleep out on a cold December night to raise awareness and funds on the issue of homelessness. They were able to close down Time Square NYC and Trafalgar Square in London for this and Will Smith and Dame Helen Mirren told a bedtime story to participants who slept out! A recipient of three honorary doctorates, as well as the RSGS Livingstone Medal, which is also held by the likes of Sir David Attenborough and Neil Armstrong, Alice is now an international speaker, purpose coach and a champion of leadership as a power for good.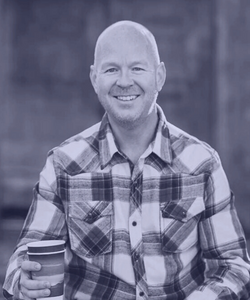 Mark Dowds


Serial Entrepreneur & Investor
Mark is a Belfast-born troublemaker who is setting out on a new journey to disrupt the clothing industry and clean up the planet along the way. He is Founder and CEO of RESPONSIBLE, a re-Commerce solution offering a sustainable solution for fashion brands to drive a more circular future. Mark's leadership journey has taken him from leaving school at 15, to the start-up scene in Toronto, where he started Canada's first business incubator, and then on to Silicon Valley where he was an early-stage investor in companies such as Uber and Twilio. In 2012 he co-founded Trov, the world's first on-demand insurance platform that was recently acquired by Travelers insurance, and he was also pivotal in the establishment of successful companies such as BandofCoders and ServiceCloud. As creator and host of the Responsible Rebels Podcast, Mark explores whether embracing our inner-rebel is the best way to save the world.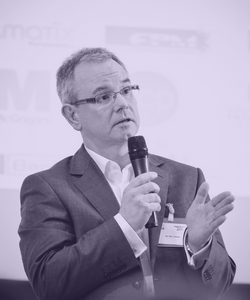 Bill McCallion


Paediatric Surgeon
It is fitting that, in the first SuMMit since the Covid-19 crisis, we hear from a health professional who takes on a leadership role where the stakes are high and the outcome, on many occasions, is the difference between life and death. As a Consultant Paediatric Surgeon of some 30 years (in the UK, Ireland and Africa), Bill McCallion has developed fascinating insights into the traits of leaders, particularly when it comes to performing in challenging circumstances and critical situations. His thought-provoking '5 As of Leadership Model' is applicable to any and every management context.
Booking Details:
Book a subsidised seat at £95+vat (RRP £245+vat)
Book a table of 8 for £760+vat
Book an exhibition table at £895+vat
Additional Speakers TBC
Book Now
Management & Leadership SuMMIt - 2020 Event Photos
What Delegates said about the 2020 Management & Leadership SuMMit
Michael Stewart

House Belfast

"I came to learn but I left inspired. Hickson is beyond Inspiring."
Dave Linton

Madlug

"An incredible morning…. the best leadership conference in NI. Inspirational, challenging, relevant topics communicated by the very best motivational speakers in UK. This is why MLN is a must for every leader in Northern Ireland."
Mark Ennis CBE

Chairman, SSE Ireland

"This was the first time the management team at SSE Airtricity took a table at SuMMit event. Without exception all who attended found it both stimulating and challenging, both at a personal and business level. I would have no hesitation to recommend it to other businesses."
Joanne Grant

Managing Director, JCDecaux Ireland

"We have been attending the MLN Summit every year since 2012 and we find it is always a very enjoyable, informative and thought-provoking event with excellent and diverse speakers. I'm not sure how the organising team come up with such a good line-up every year but please keep this winning formula and we will keep it in our diaries."
Philip McBride

Thales

"Thought-provoking, practical, inspiring. This SuMMit continues to ask and answer key questions of leadership and of the individual. It is a must attend event."
Andrew Wallace

Boomer Industries

"Fantastic speakers, inspiring stories, encouraging resilience and learning."
Cera Slevin

Climate Matters Ltd

"Superb event, speakers were very relatable & shared intimate insights. Feel energised leaving."
Ian Cummings

AIG

"Enlightening, entertaining, challenging, thought- provoking"
Colin Jess

Chief Executive, Social Enterprise NI

"I have been attending the MLN Summit for a number of years and it is one of the conferences that I wouldn't miss. In terms of value for money, it is excellent, especially when you hear the quality and range of speakers that MLN are able to attract. The event is also a great networking opportunity to meet other leaders across the business sector. I would highly recommend it to anyone."
View the 2020 SuMMit Highlights
Meet the SuMMit Partners
The support of these forward-thinking organisations makes this world-class event possible.
TERMS & CONDITIONS:
Once a booking is confirmed there is no refund on cancellations. Substitute participation will be accepted; subject to prior notification to the organisers, Podiem Ltd. The organiser reserves the right to alter any of the arrangements of this summit, including cancellation of the event, should unforeseen circumstances require such action. The organisers accept no responsibility for resulting costs and/or inconvenience to delegates. By registering for the M&L SuMMit, delegates give permission for their contact details to be used for official purposes. By booking you agree to the terms and conditions outlined above.