Management & Leadership SuMMIt - The Pinnacle of Management Month
 2019 Event Photos
#

mlnsummit
See 2019 promotional video above and speaker biographies below. 
  Details of the 2020 SuMMit will be released over the coming months. 
#

mlnsummit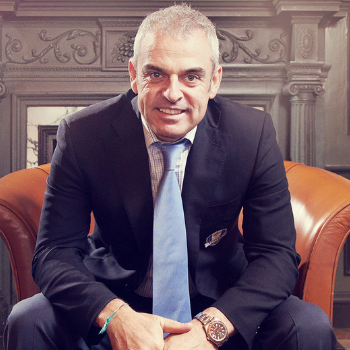 Paul McGinley


Winning Ryder Cup Captain
Leadership and a Winning Mindset
Paul achieved his place in golfing folklore by holing the winning putt on his Ryder Cup Debut in 2002. He went on to represent Europe in 2004 and 2006, making him the first European Golfer to be a winner in every one of his three appearances. In 2014 he became the first Irishman to captain the Ryder Cup Team, leading the European team to a memorable victory at Gleneagles. This led to many awards including being voted Coach of the year at the BBC Sports Personality of the Year and being made an Executive Fellow at London Business School, the first sportsman ever awarded this honour. Drawing on this experience, Paul will share his views on 'Leadership and a Winning Mindset'
Paul C Dwyer


World- Renowned Expert on Risk & Cyber
What You Absolutely Need To Know
Paul C Dwyer is recognised as one of the world's foremost experts on cyber security, risk and privacy. He is the CEO of Cyber Risk International and the Founder & President of the International Cyber Threat Task Force. An globally-renowned public speaker and author, Paul is an advisor to NATO, numerous governments and many intelligence agencies including DEFCOM, the National Counter Terrorism Security Office and the National Crime Agency. As an accomplished serial entrepreneur, Paul has successfully built a number of security practices in the UK & Ireland and in 2016 was identified by Business and Finance as one of Ireland's Top 100 CEOs. Paul will open attendee's eyes to the realities of risk and cyber, and share his views on what managers and leaders (regardless of organisation size or sector) absolutely need to know, and do, in 2019.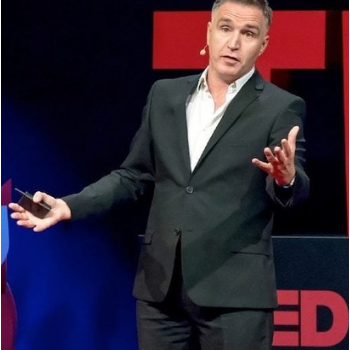 Caspar Berry


Global Guru on Uncertainty & Decision Making 
Embracing Uncertainty & Making Decisions
Caspar is one of the world's leading authorities on the topics of Uncertainty and Decision-making. He has delivered more than 2,000 speeches in over 30 countries to clients including Google, Visa, Paypal, AUDI, Volvo, Shell, Esso, Microsoft, Diageo, Tesco, ASDA, PWC, Deloitte, McDonalds, and Redbull. He is a former professional poker player who lived and worked in Las Vegas for three years and went on to become the UK's premier poker TV commentator and the poker advisor on the movie Casino Royale. Prior to that Caspar studied economics at Cambridge University and built and sold his own company to a PLC. His presentations make people think. He opens minds to the power of new ideas and the value of taking risks and seizing opportunities. He shows audiences how they can increase the return on all the investments in their lives and how they can do more with less. He will provide a timely insight into how we can rise to the challenge of the unknown.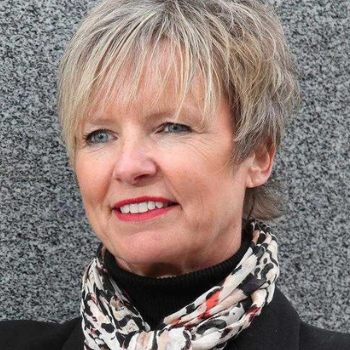 Judith Gillespie CBE


Pioneer for Change
Change in Challenging Circumstances
Now a member of the Garda Policing Authority, Judith joined the RUC in 1982,
served during the worst of the Troubles and rose to become the first ever
female Chief Officer in the history of NI policing. Judith was Chair of the board
of the 2013 Belfast World Police and Fire Games, the third largest sporting
event in terms of athlete numbers in the world and was awarded CBE in 2014.
A graduate of Cambridge University and the FBI's National Executive Institute,
Judith is now a Visiting Professor at Ulster University. She has led from the
front in some of the most challenging circumstances imaginable and driven
change that has required great resilience on her part. Judith will reflect on these
experiences and share the leadership lessons that she has learned along the way.
 Dave Linton


Award-winning Entrepreneur & Innovator
In 2015 Dave learned that most children in care transport their worldly
belongings in a bin bag and he set out to do something about it. With £480 and
zero business experience he started Madlug (Make a Difference Luggage) with
a mission to help every child in care travel with dignity. In 2016 Dave was listed
as one of the 50 New Radicals by The Guardian and, following a successful
crowdfunding campaign in 2017, he was invited to brunch with Sir Richard
Branson! Based in Lurgan, Madlug is gaining traction across the UK & Ireland
and the business now aims to give away 20,000 bags to children in care by July
2019. Dave will share the Madlug story and how it is attempting to help young
people who are facing true uncertainty.
 Professor Neil Gibson


Economist & International Conference Speaker
Professor Neil Gibson is Chief Economist for EY in Ireland, a frequent media commentator and a sought-after speaker on the international conference stage. Prior to his role with EY, Neil headed up the Northern Ireland Economic Policy Centre at Ulster University where he is a Visiting Professor. Before that he was a Director in Oxford Economics for 10 years, during which time he led consultancy projects for many of the world's largest companies and also undertook significant public sector research projects. A truly engaging orator, Neil will Chair the Summit and offer his own reflections on the current economic situation as well as sharing his views on how managers and leaders can, and must, operate effectively within a consistently unpredictable and chaotic environment.
The Management & Leadership SuMMit – Feedback from  2018
The best return on £100 you will ever get

Maurice Warburton

Jenkins Shipping Co Ltd
This conference has re-enthused me to make a difference

Andrea McCullough

Ballyclare Highschool
Not many will remember what you said but everyone will remember how you made them feel. I feel very motivated leaving this event.

Sarah-Ann Gamble

Ulster Business
Inspiring, uplifting and great to hear of the leadership talent and innovators in Northern Ireland across a range of sectors.

Dr Roisin McCooey

Heath & Social Care Board
Once again, amazing and inspirational speakers! MLN never fail to surprise me with the quality of leaders they source- well done!

Fiona McCabe

Brain Injury Matters
Excellent speakers, well-run event. I feel inspired to make a difference

Carmel Mulholland

Belfast City Council
An excellent, well-run event that will leave you feeling confident+ inspired for the challenges of tomorrow

Robert Caldwell

NFU Mutual
An amazing line up of speakers - a fascinating and insightful morning

Janet McKay

Janet McKay PR
The most inspirational event in the events calendar.

Sylvie Brando

Ulster Business
Probably one of the most inspiring and well organised events I've attended. Rene, Bill and Sinead were superb

Geri Martin

Chocolate Manor
I will be doing something different today. That is why the event is brilliant

Sean McGahan

McKinty & Wright
Fantastic to see great examples of authentic leadership. So many lessons to take away and apply in my own business. Thankyou.

Caroline Greenlee

Sustainable People Performance
What a challenging, informative and inspiring event for business leaders. Great to step away from the microscope and look through the telescope!

Elaine Kerr

International Synergies
In a time of political stagnation in NI, it is refreshing to see leadership emerging from other sectors to give us all optimism and energy.

Anya O'Conor

Queen's University
Another fantastic SuMMit from MLN - inspirational and moving speeches this year. Well done all.

Glenda Nelson

LHH Penna
Meet the SuMMit Partners
The support of these forward-thinking organisations makes this world-class event possible.
TERMS & CONDITIONS:
Once a booking is confirmed there is no refund on cancellations. Substitute participation will be accepted; subject to prior notification to the organisers, Podiem Ltd. The organiser reserves the right to alter any of the arrangements of this summit, including cancellation of the event, should unforeseen circumstances require such action. The organisers accept no responsibility for resulting costs and/or inconvenience to delegates. By registering for the M&L SuMMit, delegates give permission for their contact details to be used for official purposes. By booking you agree to the terms and conditions outlined above.