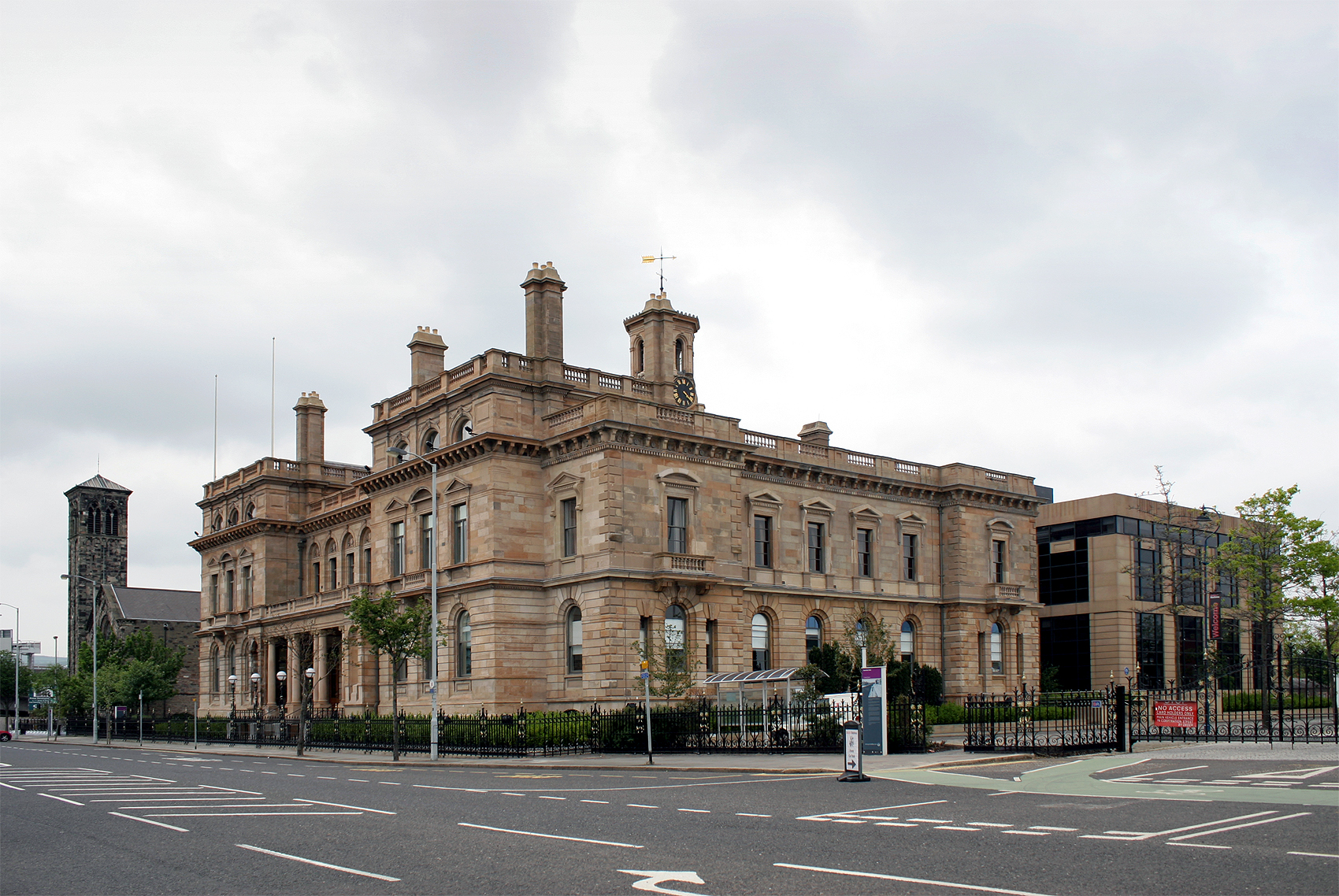 Event Agenda
08.30 Registration, networking & breakfast
09.15 Welcome by CMI / IMC
09.30 Guest speaker; Bill Wolsey: Managing Director of Beannchor Group
09.55 Award presentation
10.05 Keynote address from recipient, Roy Adair, former CEO of Belfast Harbour Commissioners
10.30 CMI Success stories
10.40 Q&A
10.50 Event close & networking
11.15 Guests depart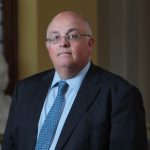 Award Recipient 2018 – Roy Adair CBE
Roy Adair was Chief Executive of Belfast Harbour Commissioners from 2005 until May 2018. Prior to joining Belfast Harbour Commissioners Roy was the owner of the electronics company Irlandus Circuits which he bought from the US owners DDL Inc. He previously held positions with Rothmans International, Flexibox International and the Northern Ireland Quality Centre where he was the organisation's first CEO. He currently is providing advisory support to a range of organisations which currently include the Prince's Trust, Business in the Community, Boys' Model Bursary Fund, Belfast Harbour Commissioners and Ardmore Advertising. He is President Emeritus of the General Stevedoring Council, chairs the Diaspora initiative, NI Connections, and has served as a National Judge for the UK National Training Awards and on the board of Invest Northern Ireland. Roy was awarded the CBE in 2015 and is the inaugural winner of the US Ireland Council's Cuchulain Award. He lives in Belfast with his wife Joan and spends much of his time, when not playing golf, with his grown-up children and his four grandchildren.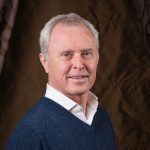 Guest Speaker – Bill Wolsey OBE
Bill Wolsey is Managing Director of the Beannchor Group, owners of the five – AA – star Merchant Hotel, over 40 pubs, the popular Little Wing Pizzeria chain of restaurants and the recently opened Bullitt Hotel. Originally from Ballysillan, North Belfast, he opened his first bar in Bangor over 39 years ago. Today, the Beannchor Group is one of Northern Ireland's largest employers in the hospitality industry, with over 750 employees. A self – made man, Bill is a true believer that tenacity, drive, determination and hard work are essential qualities to succeed in business. From giving talks in schools, college s and prisons to working with youth organisation, Start360 to empower and inspire young people, he commits significant personal time to support community and grass roots initiatives, helping contribute to positive socio economic change. Passionate about music, culture and built heritage, Bill is a keen supporter of the arts. He has been awarded many accolades including an Honorary Doctorate for services to business, and received an OBE for services to business and the hospitality industry in the Queen's 2014 Birthday Honours list. He is a positive ambassador for Belfast and Northern Ireland and has made a terrific contribution to the hospitality and tourism landscape of Belfast city through his visionary approach to developing new and exciting venues that have vastly improved the social fabric of the city.
Event Background
Since 2007, The Chartered Management Institute (Northern Ireland Region), the Institute of Consulting (Northern Ireland Region) and the Institute of Management Consultants & Advisers (Republic of Ireland) have recognised outstanding contributions to business and economic activity across the island of Ireland with a special achievement award. Throughout the year, these organisations run a number of professional development programmes and membership events across Northern Ireland and the Republic of Ireland. This event provides the Chartered Management Institute (Northern Ireland Region) and its partner organisations with an opportunity to focus on the year ahead and also provides an opportunity for our memberships to further improve their professional competencies while at the same time, encouraging innovation in management and providing a networking opportunity within a social setting.
The 2018 Event Overview
'Chartering Success' will take place on 24th October 2018 and is a closed event. Attendance is by invitation only to Members, Fellows and Companions of each participating organisation and their guests. There is no cover charge and all costs for the event are borne by The Chartered Management Institute Northern Ireland Region (CMI), the Institute of Consulting Northern Ireland Region (IC) and the Institute of Management Consultants & Advisers Republic of Ireland (IMCA).