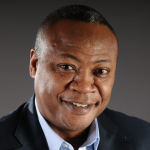 René Carayol MBE – Internationally Acclaimed Business & Leadership Expert
René has worked closely with history-defining leaders such as Mikael Gorbachev, Nelson Mandela, Sir Richard Branson, Bill Clinton and Kofi Annan. He has held the roles of Chairman, CEO and MD of blue chip businesses, including serving on the boards of Pepsi and Marks & Spencer, with whom he first visited Northern Ireland in the late 1980s. He has returned many times since and is determined to see our province, people and businesses reach their full potential, particularly within these unprecedented times. René is a best-selling business author and an internationally renowned speaker. His messages take the form of practical, real life experiences, delivered with electrifying effect and he will share how Extraordinary Times Demand Extraordinary Leadership.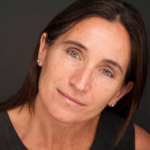 Lara Morgan – Serial Entrepreneur, Investor and Business Author
One of the UK's most successful entrepreneurs; Lara started her first company, Pacific Direct Ltd, at the age of 23. Seventeen years later, she sold her majority share (99%) for the sum of £20 million. During this period she guided her business through SARS, Foot & Mouth and the 9/11 disaster. A regular visitor to Northern Ireland, Lara invests in companies to which she can add value (including Gate8, Scentered and Dryrobe) and was recently voted in the UK's top-10 most powerful businesswomen by MSN Lifestyle. An internationally-renowned speaker and best-selling business author, Lara will offer real-world insights and takeaways on how to Fly in the Face of Adversity.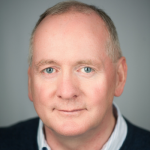 Mark Gallagher – Formula One Leader and Business Author
Originally from Northern Ireland, Mark has held leadership roles in Formula One for over 30 years. This includes spending 15 years on the management boards of Jordan Grand Prix and Red Bull Racing. Until 2012 he also headed up the Cosworth F1 engine company. During his career he has worked with some of the sport's greatest Champions including Ayrton Senna and Michael Schumacher. A best-selling author, Mark's most recent book is entitled 'The Business of Winning – Strategic Success from the F1 Track to the Boardroom'. He will share his own insights on how NI leaders and businesses might survive then succeed in times of crisis. Mark will deliver a speech entitled Transformation in the Fast Lane.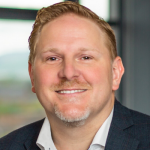 Professor Neil Gibson – Chief Economist, EY Ireland
A frequent media commentator and a sought-after speaker on the international stage, Neil is passionate about the fortunes of Northern Ireland and the importance of organisations and leaders refreshing their business strategies. Prior to his role with EY, Neil headed up the NI Economic Policy Centre at Ulster University, where he is a Visiting Professor. Before that he was a Director in Oxford Economics for 10 years, during which time he led consultancy projects for many of the world's largest companies. A truly engaging orator, Neil will Chair the GALVANISE Summit and offer his appraisal of The Current Context.